AutoMax Toledo is Ready to Your Choice for All of Your Automotive Needs!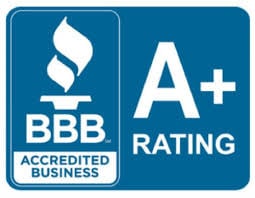 As a driver in the Oregon, OH area, shopping for the premier place to look for all of our automotive needs can be incredibly tough. But, when you are looking for an incredible selection of used Chevrolet, Ford, Nissan, Toyota, Dodge, GMC, and Buick models, then AutoMax Toledo the premier place to shop! With our ability to make shopping for and owning your next car easier and more complete, we will be sure to offer you everything you have been looking for. Begin the entire process online and when you are ready, visit our location and get the chance to see why we are the place for you.
When you make your way over to our dealership to do your shopping and experience how owning a car can be better. We are sure to make all of your visits more enjoyable and will make sure that anytime you visit you will be able to get everything you have been looking for. Our selection of used models will be ready to make drivers in the Toledo, Sylvania, and Perrysburg areas have a better shopping experience! Not only will we be ready to help more drivers get the used car they want, but we are ready to offer you the help that you deserve.
Let AutoMax Be Your "Buy Here Pay Here" Dealership!
With our vast selection of used models, we will be more than ready to offer you all of the help you need to make shopping and owning your car more enjoyable. With the help of our staff in the finance center it has never been easier to get the proper auto loan that will allow you to get a loan that works with your lifestyle and budget.
Furthermore, when you come over to enjoy our selection of used cars you will have the opportunity to get something that is ready to tackle the roads ahead of you. Because of our service center, we will make be sure that more drivers can enjoy their car for longer. Our staff members in our service center are prepared to tackle any type of repair, be it a routine repair like oil change or tire rotation, to something more labor-intensive, we will be ready for anything!
It has never been easier for drivers to get the used car they want with the help that they need when they visit AutoMax Toledo! Make the trip over to our Oregon, OH location at 2255 Navarre Ave today and you will have the chance to shop for and enjoy a used car more than ever before. We hope to see you soon!